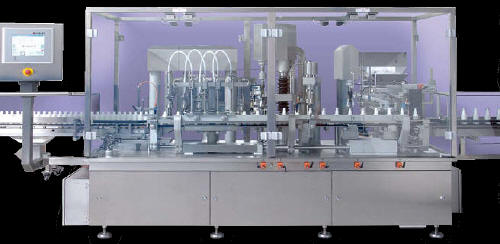 Perfumes, cremes, gels, lotions, mascara and liposom pellets , attractive container shapes, innovative closure types - the most beautiful challenge for Kugler.

Bubble free filling of cremes, inserting of mascara brushes - only two of the many Kugler specialties, which make the manufacturing process more economical and precise.

Kugler offers machines:
for various product specifications

for individual container shapes and closure types

as stand-alone-machines or complete processing lines.
Kugler machines are:
Quickly adjustable for other formats

Easy to clean

Appropriate for CIP/SIP cleaning

Safe in function due to modular construction

Highly flexible due to the use of servo technology
Dosing systems:
The following dosing systems are applied by Kugler for the cosmetic industry: