Popular Cartons and Innovative Designs
Folding Box Samples and Folding Box Blanks
We will show you some examples of common folding boxes and folding box blanks that are processed by Dienst machinery. Do you have a special individual solution? Ask us!

Examples of Cartons and Folding Box Blanks

Examples for Three-Flap Closing Cartons & Top-Load-Technology
Bag-In-Box Solutions - Suitable for all Bag Sizes

Flat bags, side gusseted bags or block bottom bags.... DIENST has high capacity solutions for all "bag-in-box" tasks. Soups, sauces, puddings, just a few of the products which may be inserted, stacked and packed in cardboard boxes.Granola and cereals may be processed too, in all bag sizes and in a reliable and gentle manner.




Special Closure with Gable, Euro Slots or Hoods




Frozen Products like Pizzas Cartoning with up to 200 Cycles/min


Cartoner for frozen products such as pizza and pizza-baguette and other varieties are offered in a wide power range. Our stainless steel machines are robust, durable and provide excellence with up to 200 Folding Boxes/min.
Efficient and Reliable Cartoning of Bottles


In bottle packaging, Dienst uses the tested turn over system for a safe and gentle bottle transport with maximum efficiency. The bottles are taken over in an upright position and continuously laid over into a lying position with a swivel bucket. Feeder for scoops/spoons, promotional brochures and other leaflets may be added.
Secure Processing even of Special Cartons



With specially designed format tools, boxes are processed quickly and safely in special shapes. For these applications DIENST can offer horizontal and vertical cartoners. For the filling process, DIENST provides appropriate infeed systems and integrates multihead weighers and special dosages.
Flowpacks Consisting of Cereal Bars or Similar Products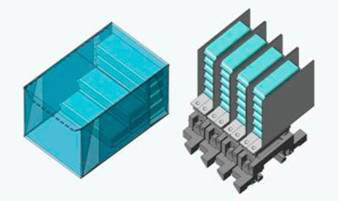 All types of flowpacks with bars and different products are being packaged fast and economically by our ICS-Cartoners. A unique carrier system ensures safe collecting of products at a standstill and speeding up of the stacks until synchronized with the cartoner. Powerful cartoners in combination with unique carrier systems (ICS) result in individual excellence in many variations. Often, more than 1,000 products / min are safely taken, stacked and then grouped to pack them quickly and safely into folding boxes. Cartoner and ICS system form a functional unit, which is complemented by individually combinable in feed systems.